GENEVA – State Representative Dan Ugaste (R-65) is asserting that any Disaster Proclamation by the Governor of Illinois, for which a previous disaster declaration was already made, needs to be approved by the majority of state legislators from both chambers of the Illinois General Assembly.
Earlier this month, Ugaste made a request for the same once Governor Pritzker entered his second Emergency Declaration involving the Covid-19 pandemic. At that time, Ugaste commented, "…this is in no way a criticism of the way which Governor Pritzker has addressed this public health crisis." "And it still is not a criticism; this is about recognizing a separate and co-equal branch of government," said Ugaste. "The General Assembly is a separate and equal branch of the government, which has been completely marginalized by the Governor's decision to issue continuous Disaster Proclamations beyond the original 30 days."
As Ugaste noted earlier this month, the language of the Illinois Emergency Management Act specifically states that the Governor may exercise specific emergency powers for a period "not to exceed 30 days" (20 ILCS 3305 (7)). However, it in no way provides for the complete sidelining of the Legislature, who are the closest representatives of the people of the State of Illinois and on the front lines of contact with them.
"While the statute does not clearly indicate the General Assembly's role in the extension of any disaster declaration, it is very clear that Governor Pritzker has completely marginalized each and every member of the General Assembly, and silenced the voices of the residents they were elected to represent," said Ugaste. "To read it as such would allow a Governor to issue such Declarations at will and run the State on her/his own without any input from the General Assembly, thereby usurping its powers and duties as is provided for in Article IV of the Illinois Constitution. The fact that the General Assembly has not expressly given him the power to extend his Declaration means he has simply taken the power. In an effort to ensure the bedrock of our government's system of checks and balances goes unshaken through this pandemic, the legislature needs to be given the opportunity to affirm or deny the Governor's two most recent Disaster Proclamations. I am calling on Speaker Madigan and President Harmon to get us back to Springfield for Session in order to take such a vote.
US Congress met this week to approve an additional stimulus package, taking necessary safety precautions and wearing masks. There is no reason that we can't do the same here for Illinois residents."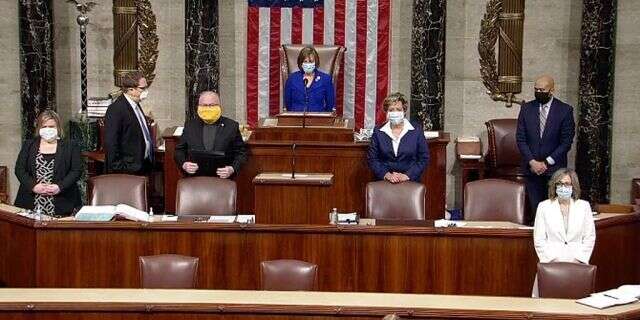 ###