DISASTERS
Tornadoes hit Illinois; five Illinois counties declared disaster areas. A severe storm system hit the central United States on March 31, 2023. In Illinois, this storm system generated high winds, tornadoes, and severe property damage in many regions of the state. At least four deaths and numerous injuries and massive property damage were confirmed. Three of the fatalities came from an EF-3 tornado that hit Crawford County in Southeastern Illinois. A fourth fatality was associated with a tragic structural failure in Boone County.
In addition to Boone and Crawford Counties, DuPage County, Marion County, and Sangamon County are also enumerated in the April 1 disaster proclamation by Gov. Pritzker. The proclamation authorized a coordinated emergency response effort by teams of workers from State and local governments. State of Illinois disaster responses are led by the Illinois Emergency Management Authority.
BUDGET
Revenue numbers show a sharp decline in March 2023. General funds revenues, which cover the ongoing spending programs of State of Illinois operations, dropped sharply in March 2023. The drop of $563 million in March 2023 cash receipts, put next to comparable figures for March 2022 cash inflows, signals the approaching fiscal challenges facing the State. The FY23 budget, which covers State spending through the second quarter of 2023 up until June 30, 2023, is based on an assumption of healthy, booming State tax revenues. The March 2023 revenue numbers reported by the Commission on Government Forecasting and Accountability (CGFA) are a warning that these assumptions may have to be modified or changed in the near future.
As in previous months, the overall State of Illinois revenue trend for March 2023 was driven by changes in income tax payments. The taxes paid in by Illinoisans and their employers as Personal Income Taxes dropped $384 million in March 2023 as compared to March 2022. Even after part of this shortfall was set aside to reflect the participation of the Income Tax Refund Fund in this item of overall cash flow, Illinois personal income tax receipts were down $330 in March 2023. This accounted for more than half of the overall March 2023 net revenue shift of $563 million. Corporate income tax payments to the State of Illinois also declined sharply in March 2023.
Other lines within the State general funds revenue picture were flat to down in March 2023 as compared to the year-earlier month. These included sales and use taxes, public utility taxes, cigarette taxes, taxes on liquor and alcohol, taxes on estates, and taxes on insurance activities. It is not known whether this negative trend will continue in April, May, and June of 2023. Based on worldwide movements toward slowing economic activity based upon higher interest rates and growing risks of international conflict, continued negative movement can be expected.
Three-year budget projection unveiled. The projection, by CGFA, covers FY24 through FY26. This multi-year projection utilizes known information about Illinois' "structural budget deficit" and other trends affecting the State's revenues and spending patterns, to come up with a medium-term projection intended to cover the three-year period ending June 30, 2026.
Illinois general funds revenue trends continue to move State revenue towards income tax, sales tax, and federal aid, and away from other sources of general revenue. This includes major revenue sources such as the Illinois State Lottery, excise taxes on public utility services such as electricity and natural gas, and other taxes such as the estate tax charged on estates as they pass through probate. While these other revenue sources generate hundreds of millions of dollars annually, next to the State's ongoing need for more than $50 billion in general funds annual revenues these once-mammoth revenue sources have become less significant.
In the most recently completed fiscal year, FY22, income taxes on individuals and corporations raised three-fifths of the total of more than $50.3 billion in base general funds notched by Illinois as State revenues. These income taxes were driven by increasing pay rates earned by Illinois workers, together with the movement of income tax revenue towards automatic payment through deduction from paychecks. Individual income taxes accounted for 49% of the total, and corporate income tax for 11% of the total, to make 60% in all.
Sales taxes accounted for another 20% of the total. This number included healthy revenues from the State's ability to charge sales and use taxes on many items bought by Illinois residents over the Internet for delivery in Illinois. Federal aid covered 9% of the revenue total. Put together, these "Big Three" revenue sources – income taxes, sales taxes, and federal aid – accounted for 89% of Illinois' FY22 base general funds revenues. All other revenue sources, including the Illinois State Lottery and other gaming taxes funneled to general funds, public utility taxes, and other State taxes such as taxes on alcohol, tobacco, and estates – made up only 11% of the whole. CGFA expects these revenue trends to continue and intensify in future years.
The analysts at CGFA also looked at Illinois spending trends. They found that State spending, particularly with regard to big-ticket items headed by Corrections, Medicaid, pensions, and education, can be expected to continue to grow faster than these tax receipts in future years. This trend should revive Illinois' temporarily-diminished "structural deficit."
DOWNSTATE
CNBC study shows that Downstate Illinois has underperformed the rest of the U.S. in terms of housing investments. For many U.S. families, buying a home is one of the biggest investments they will make to raise children and prepare for retirement. The retirement of a working-class or middle-class couple, and their children's higher education, often depends on the buildup of equity in a home. Ideally, this equity will appreciate well beyond the face value of the mortgage taken out to purchase the home.
However, the CNBC study looked at changes in housing prices during the generation-long period from 1998 through the end of 2022. The study found that housing costs have mushroomed in many parts of the U.S., but have stagnated in other parts. Of the six metropolitan areas with the smallest increases in fair-market housing prices during the past generation of U.S. life and work, five were located in Downstate Illinois (Bloomington-Normal, Decatur, Peoria, Rockford, and Springfield).
The stagnating property values reflected an overall decline in Illinois' national image as a place to live and raise a family, and a decline in the population of the state. The population of Illinois declined from 2010 to 2020. Illinois joined Mississippi and West Virginia as the only three states to decline in population during this ten-year-long period.
EDUCATION
Illinois claims No. 1 status in college-ready AP scores. The AP course catalog is an array of classes offered in high schools that conclude with a college-level test of the materials taught. A high school student that earns an AP Exam score of 3 or higher, can present this score to a college. Many colleges offer some sort of credit for a qualifying AP score; Illinois' public colleges and universities have come together to offer 100% credit for the coursework deemed to have been taken through the AP process and high exam scores.
Ongoing cooperation between Illinois' public and private high schools, and its institutions of higher education, centered on AP coursework and the AP exam, have led to the widespread availability of AP courses in many Illinois high schools. Among members of the Illinois high school Class of 2022, 55,025 Illinois high school graduates took an AP exam, with almost two-thirds (36,240) scoring a place-out score of 3 or higher. This AP exam-taking subset of Illinois high school graduates was an increase of 42% over the less than 40,000 graduates who had taken a comparable exam ten years earlier. This 42% AP exam-taking increase far outpaced the 14% nationwide increase of AP exam-takers over the same 10-year period.
The Illinois State Board of Education (ISBE) believes that this 42% increase in AP exam-takers was the most massive increase in this data point among the high school graduates of all 50 states.
JOBS
Walmart hits Chicago area with major closure announcements. The Arkansas-based retailing giant, operator of Walmart and Sam's Club stores across the U.S., released several lists of stores that are closed, or will soon close. The lists include three stores in Chicago's suburbs and four stores in the city of Chicago. After the Chicago closure, Walmart will have only four remaining stores operating within the limits of Illinois' largest city, and the company states that these remaining stores are also losing money.
The closure of a brick-and-mortar store leads to the layoff of personnel. The Walmart business model includes the retention of approximately 200 associates per superstore. In addition, brick-and-mortar store closures lead to declines in retail and property tax payments to local governments and schools. While some of the lost retail sales are made up because Illinois shoppers continue to buy goods from other suppliers – including Internet retailers – a shut-down retail store will have a lower value as assessed property. Its closure will impose a greater tax burden on other property taxpayers within a jurisdiction.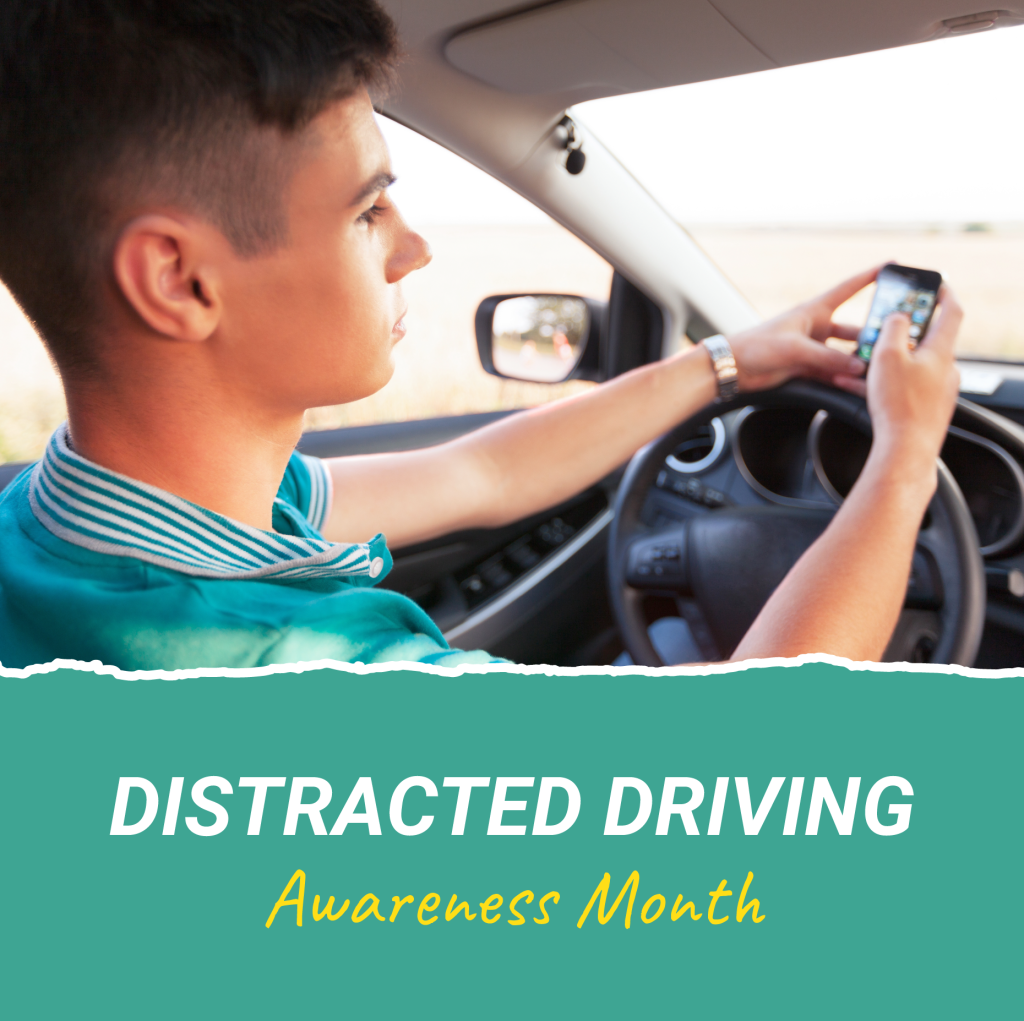 TRANSPORTATION
"Drop it and Drive" during Distracted Driving Awareness Month. All distractions – whether texting, eating, or talking – can be dangerous when you're behind the wheel. Throughout April, the Illinois Department of Transportation is teaming up with the Illinois State Police and more than 200 local law enforcement agencies to promote Distracted Driving Awareness Month, save lives, and make Illinois roads safer.
According to the National Highway Traffic Safety Administration, 26,004 people died in crashes nationwide involving a distracted driver between 2012 and 2019. While overall crash fatalities decreased slightly from 2018, distraction-related fatalities increased by 10%. The number of deaths linked to driver distraction reached 3,142 nationwide, accounting for nearly 9% of all crash fatalities in 2019. This represents a 10% increase since 2018. Distraction accounted for the largest increase in reported causes of fatalities in 2019. Distracted driving continues to be a problem in Illinois and takes many forms. In 2020, 9,432 crashes on Illinois roads involved a distracted driver. In Illinois, it is illegal to operate a motor vehicle while using an electronic communication device to text or make a call unless using hands-free mode.
To keep your attention on the road where it belongs, remember these tips:
If you need to send a text or check your phone, pull over and park your car in a safe location.
Make a passenger your "designated texter." Let them use your phone to respond to calls or messages.
Do not engage in social media scrolling or messaging while driving.
Cellphone use can be habit-forming. Struggling to not text and drive? Put the cellphone in the trunk or back seat.
Using a mobile phone while driving is dangerous, but getting caught can also be expensive and embarrassing. Save your money and maybe even a life – wait until you reach your destination to text or call. Remember: Drop it and Drive!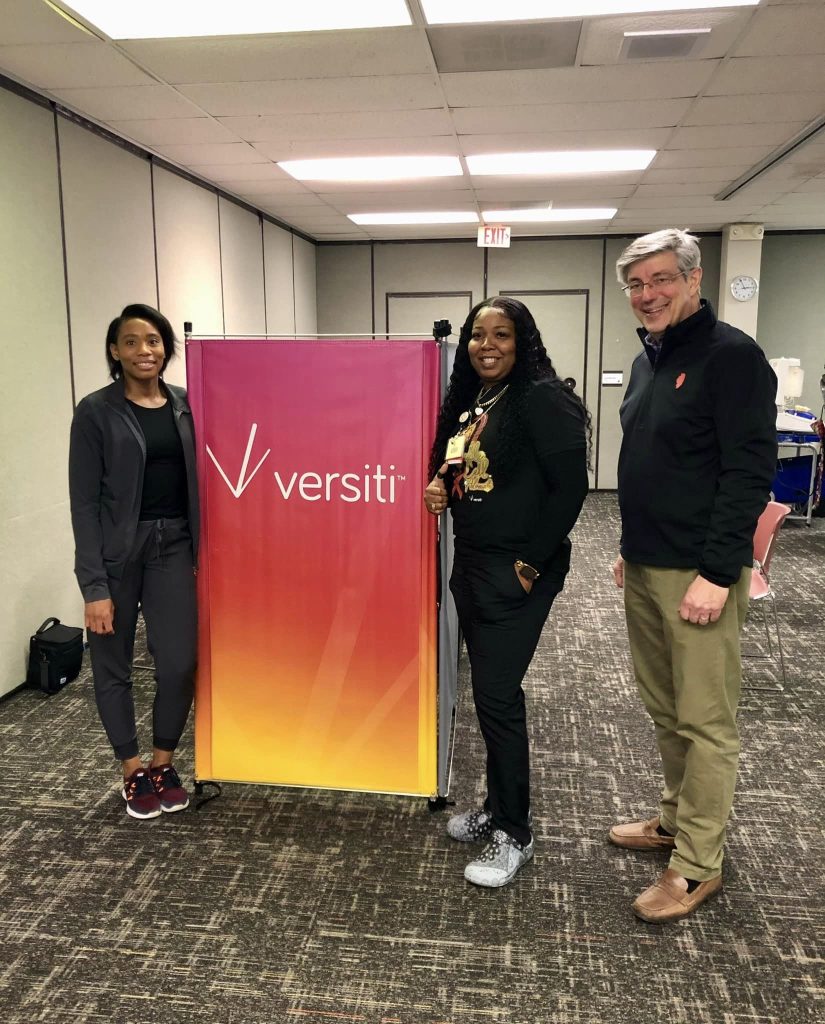 ---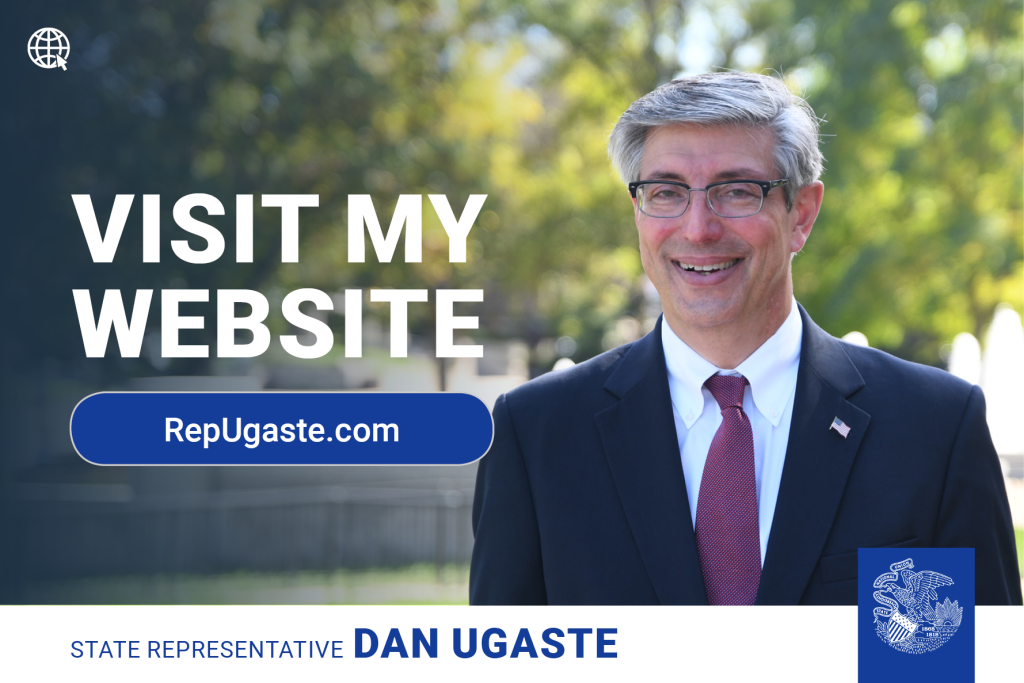 STAY CONNECTED
Were you forwarded this message? Sign up for my e-newsletter updates by visiting my website here. You can also stay updated on what I'm working on in Springfield and in the 65th District by following me on Facebook here.