We have one week until the end of our spring legislative session! Please reach out to my office at any time at ugaste@ilhousegop.org or (630) 797-5530 with your thoughts on legislative issues we are debating. Your legislative feedback is appreciated and welcome!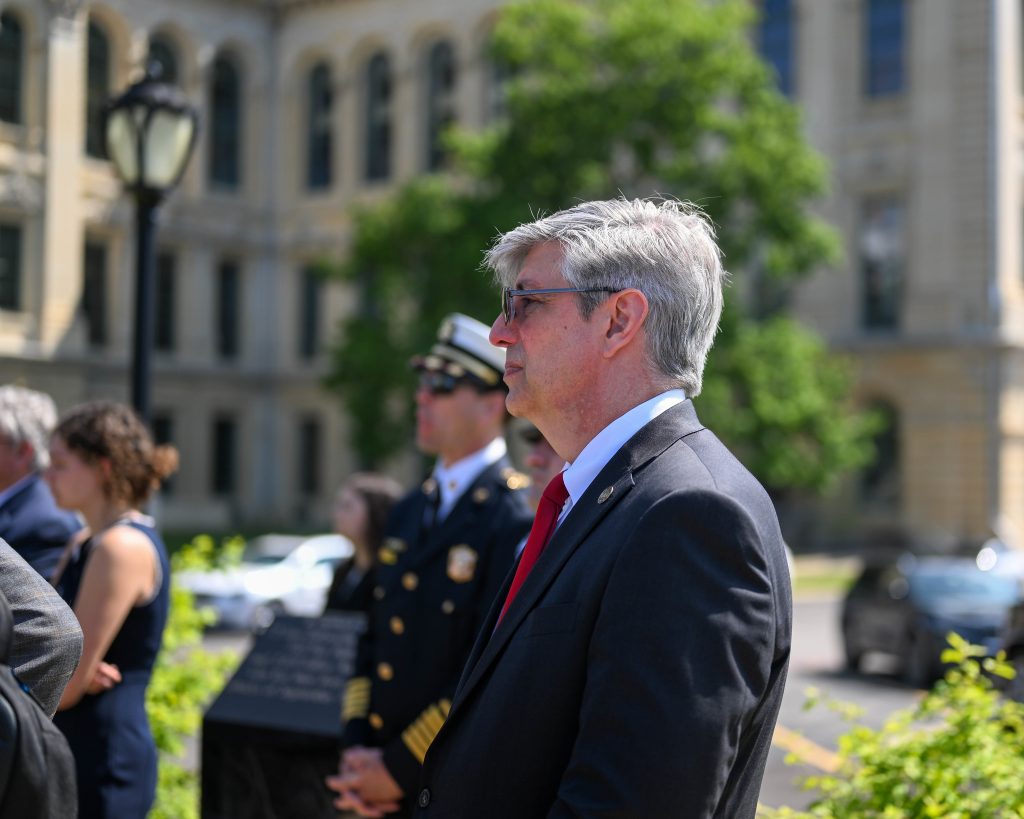 On Tuesday, we stood with first responders at the Illinois Fallen Firefighter Memorial in Springfield to remember the Illinois firefighters who have given their lives in the line of duty and to recognize those who have gone above and beyond in their service to their communities.
"The bravest are surely those who have the clearest vision of what is before them, glory and danger alike, and yet notwithstanding, go out to meet it." – Thucydides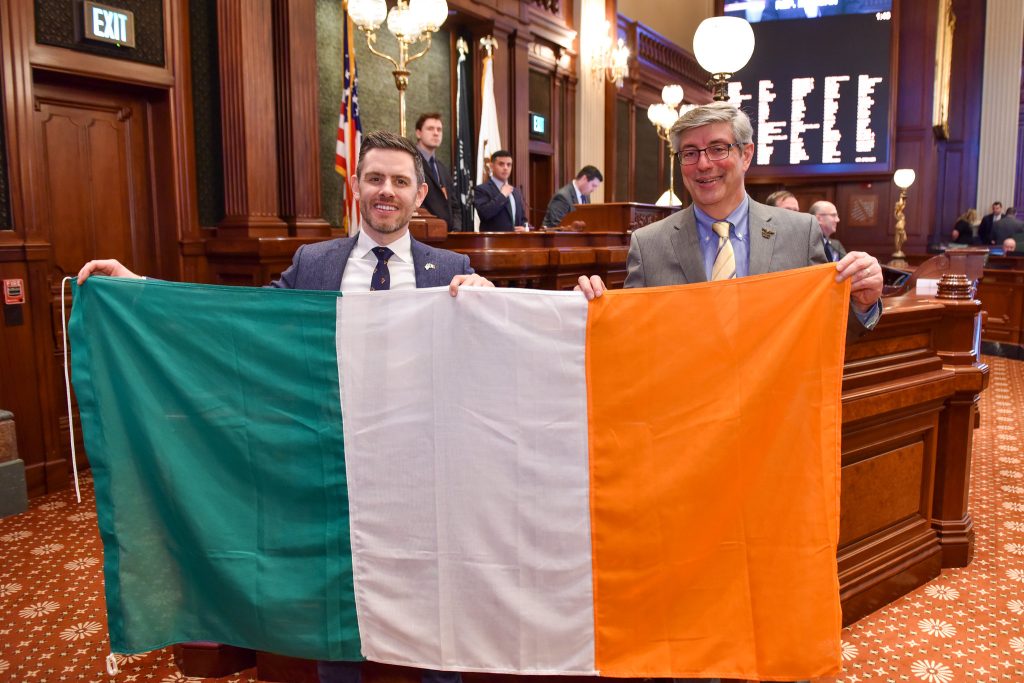 I was honored to meet the Consul General of Ireland, Kevin Byrne, this week in the House!