During harvest season, take your family out in the country to one of Illinois' many orchards, all filled with fun and games, fresh goodies, and U-pick apples and pumpkins.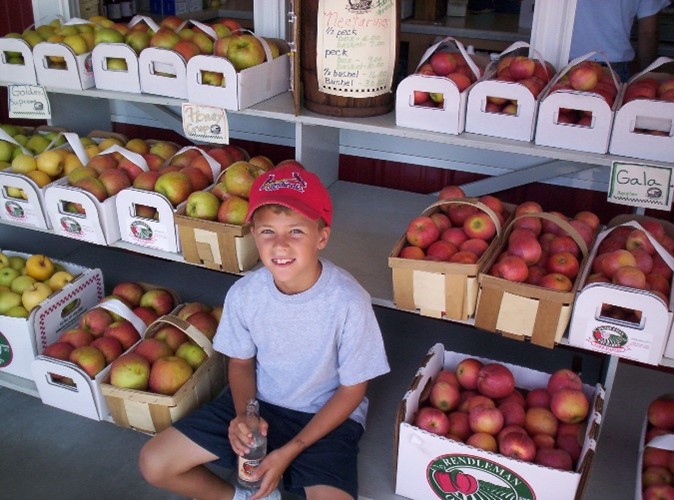 Local Favorites
Windy Acres Farm, Geneva
Corn maze, U pick apples, Fall Fest.
Abbey Farms, Aurora (more pumpkins to pick, but great apple cider and apple cider donuts!)
Pumpkin Daze, cider, ale, corn maze, play areas for kids, petting zoo.
Apple Flavors
Edgewood Orchards, Quincy
Mixing a secret blend of tart, sweet and neutral apples, the Zellerman family produces about 17,000 gallons of its signature cider annually.
Rendleman Orchards, Alto Pass
At the farm market, choose from just-picked fruits, apple cider doughnuts and more. If you don't have time to go to the orchard, have a box of apples shipped to your home.
Amazing Mazes
Richardson Farm, Spring Grove
Spend an afternoon exploring a maze covering about 9 miles of trail cut into 28 acres of corn. Multiple checkpoints direct you, and three wooden bridges let you climb up to get your bearings. The farm also features ziplines, giant jumping pillows and an inflatable ball, plus pig races and a petting zoo.
Royal Oak Farm Orchard, Harvard
Enjoy two complimentary apples (with admission) while navigating 1.5 miles of trails through trees shaped into hedgerows. When you're done with the maze, sample cider doughnuts, pick your own apples and pumpkins, and let the kids ride the train or carousel.
Hardy's Reindeer Ranch, Rantoul
Set up like a treasure hunt, the 10-acre maze takes one to three hours to complete. Eight checkpoints help you find your way. Check out the food and kids' activities, and visit the native-Alaskan reindeer.
Kroll's Fall Harvest Farm, Waukegan
The farm's elaborate maze is cut with a hoe, and wood chips cover the path for easy walking. Don't worry about getting lost—staff can help you exit. While you're at the farm, browse the pumpkin patch and take a hayride.
For more on corn mazes throughout Illinois — with a historical twist — visit our page on Bicentennial Corn Mazes.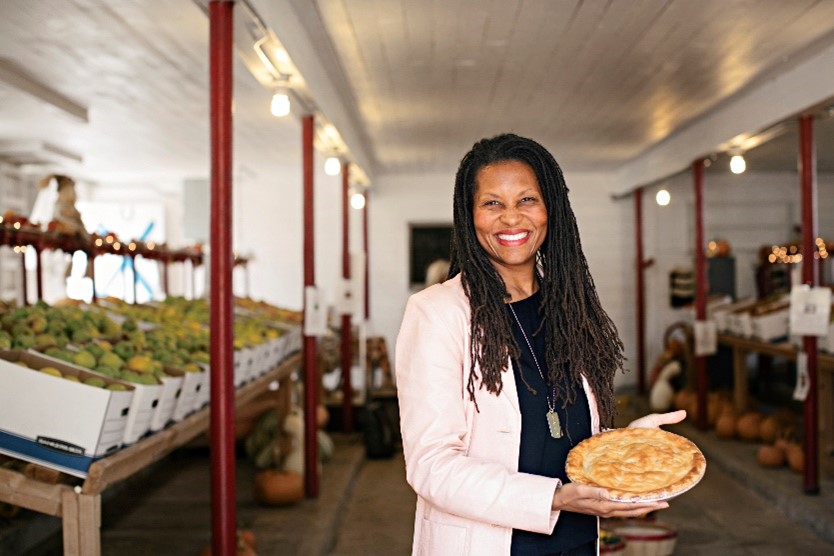 U-Pick Farms
Eckert's Belleville, Millstadt and Grafton
This seventh-generation operation holds the title for the country's largest family-owned-and- operated U-pick orchard.
Curtis Orchard and Pumpkin Patch, Champaign
Never miss out on your favorite variety with Apple Alerts. Sign up to receive notifications when your apples are available.
Thyme and Again Farm, Rockford
Along with grown-on-the-farm apples, pumpkins and squash, this orchard also provides educational information and informal classes for customers interested in the pumpkin and apple-growing process. Take home pie, bread or a brownie from the on-site market (weekends only).