Fresh air and fresh brews abound in equal measure in the historic stretch from suburban Chicago to Starved Rock State Park. Go play outside, then relax with a drink nearby.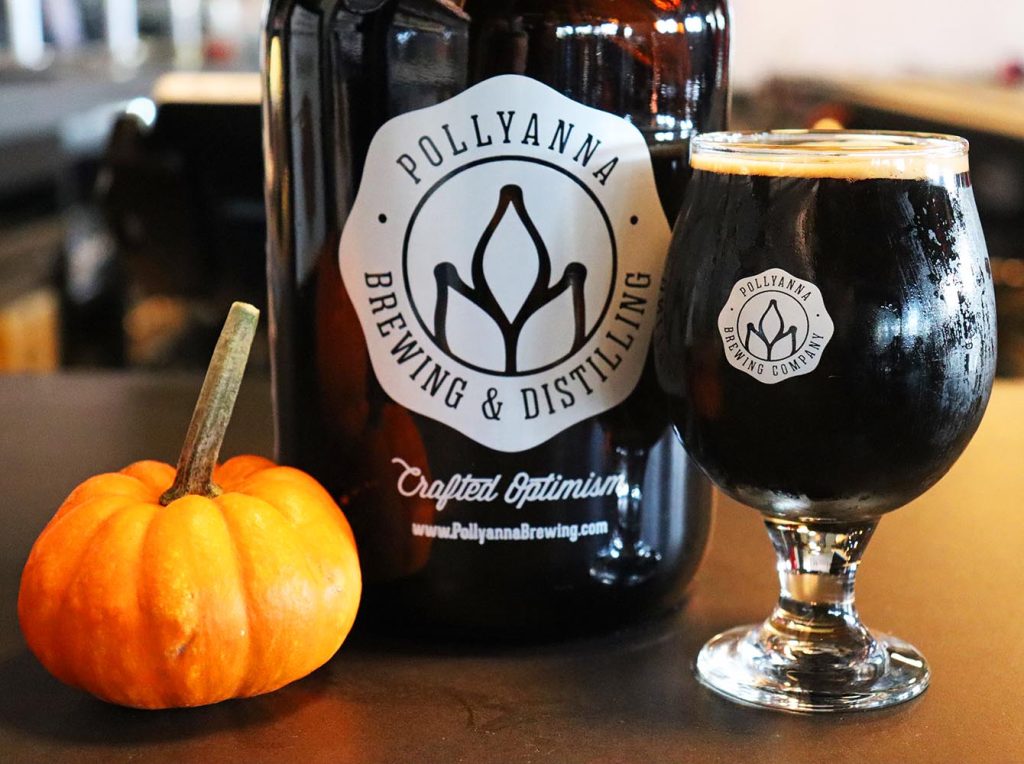 The Fox River Trail is a multi-use path in Illinois along the Fox River. Largely in Kane County, the trail connects the communities of (North to South) Algonquin, Carpentersville, Dundee, Elgin, South Elgin, St. Charles, Geneva, Batavia, North Aurora. 32 miles of biking and hiking featuring some of the most scenic trails of the Fox River. Other St. Charles breweries include D and G Brewing, and Alter Brewing.
Take the Fox River Trail south to Downtown Geneva and stop by Geneva Ale House! Other great breweries include Stockholm's, Art History Brewing, and just north of downtown: Penrose Brewing Company.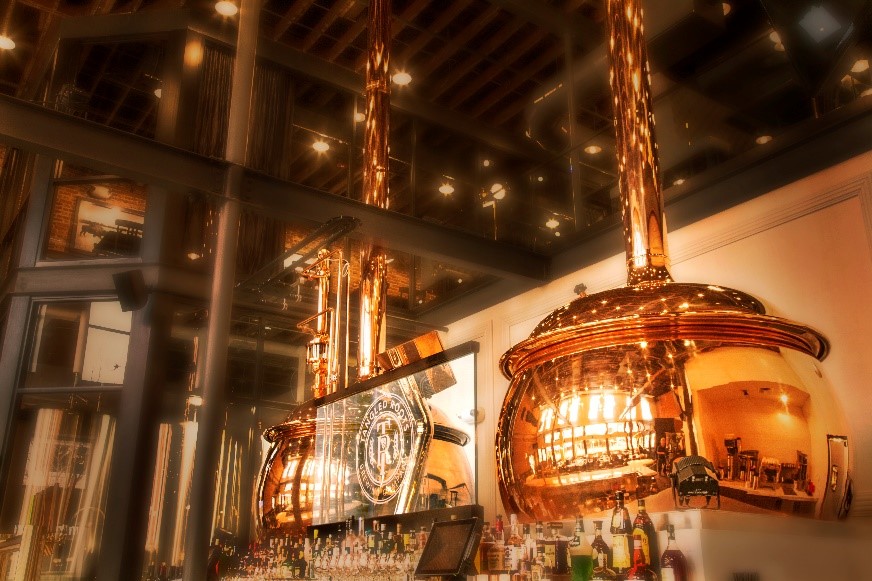 Wear sturdy footwear for scrambling up and down hundreds of steps to explore the drippy gorges, creeks and falls of Matthiessen State Park, rich in geologic strata. Nine miles of marked mountain bike trails also snake through the woods. Then find a farm-to-foam experience at the industrial-chic taproom, featuring gleaming copper brew kettles at Tangled Roots Brewing Company. Lagers and ales include River Raptor Pale Ale, a hoppy homage to the eagles that live in the area.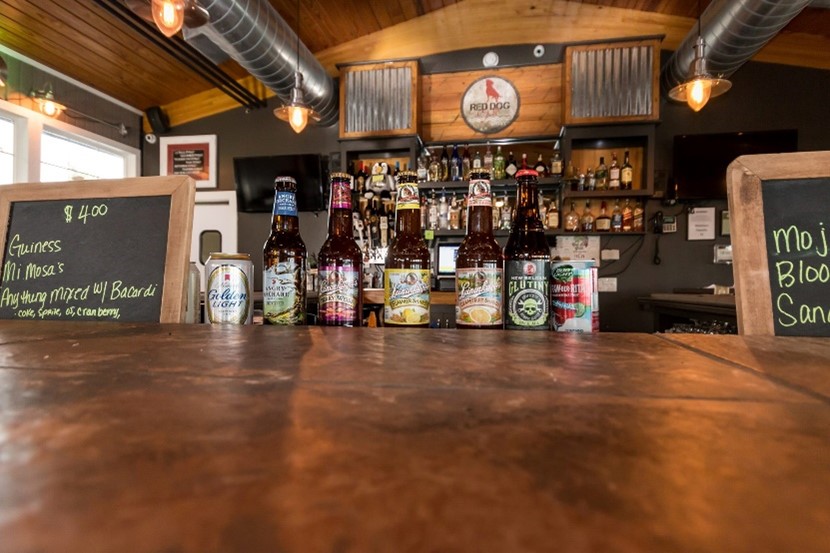 Along 13 miles of (extremely popular) trails, find layered canyons and towering tree lines at Starved Rock State Park. Don't let a little rain deter you—the park's dozen-plus waterfalls flow best after storms or in spring when snow is melting. For a brew later at Red Dog Grill, on a patio overlooking an Illinois River marina, sample sips from local Radium City Brewing, specializing in pale ales. If you need to cool off, the soaring-ceilinged bar offers the same serene views. Snack on a warm pretzel with beer cheese dip.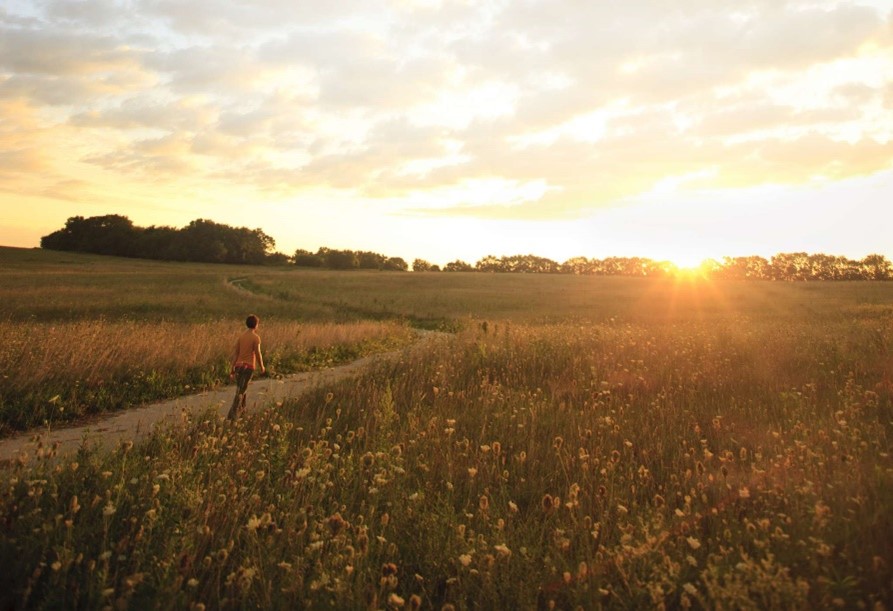 Midewin National Tallgrass Prairie

(Wilmington) &

Hickory Creek Brewing Company

(New Lenox)
Paths great for hiking and biking wind through this former U.S. Army arsenal now being restored to a native prairie at Midewin. You might spot the area's bison herd. Ask at the visitor's center for a hint at where the creatures have been spotted. Afterwards, a retired engineer brought his brewing hobby out of an old milk house and into a storefront in this far-south Chicago suburb of New Lenox!
Hidden Oaks' trails throughout the 15-acre nature sanctuary wind past a trout pond (an on-site shop sells licenses and bait), beehives, wildflowers, sculptures and more. If you need a rest, chill on the nature center's rooftop deck. At Pollyanna, live events—like music bingo, trivia and food-truck rallies—energize most summer nights. Taste The Full Lemonty, a crisp golden ale, and tour the brewery to see experiments
with local fruits and spices.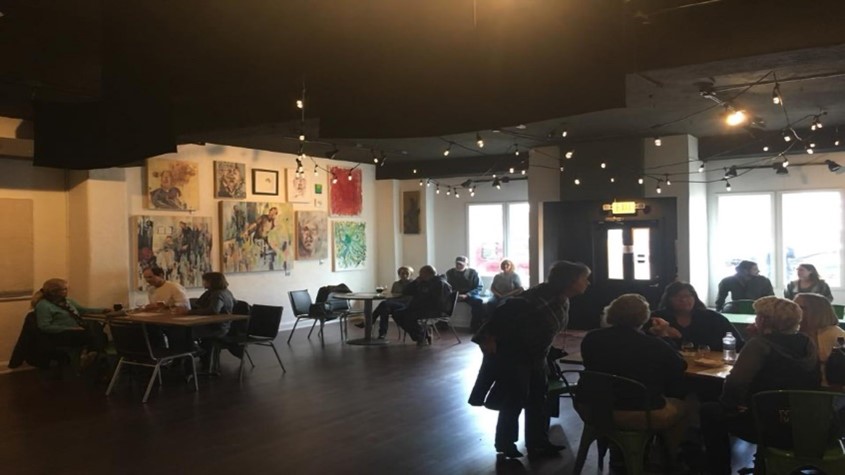 This state trail runs for 96 miles along the historic Illinois and Michigan Canal towpath, with sections alternately paved or groomed with crushed limestone. The flat, easy 11 miles between Lockport and Joliet take you past the Joliet Iron Works Historic Site. For beer afterwards, Elder Brewing Company is a cozy downtown spot offers free popcorn and a 1982 Millipede arcade game (also free) to enjoy with Uncle Jack's Gris Gris, an IPA, or Poly's Revenge, an American pale ale. Check out bands in the new music room.