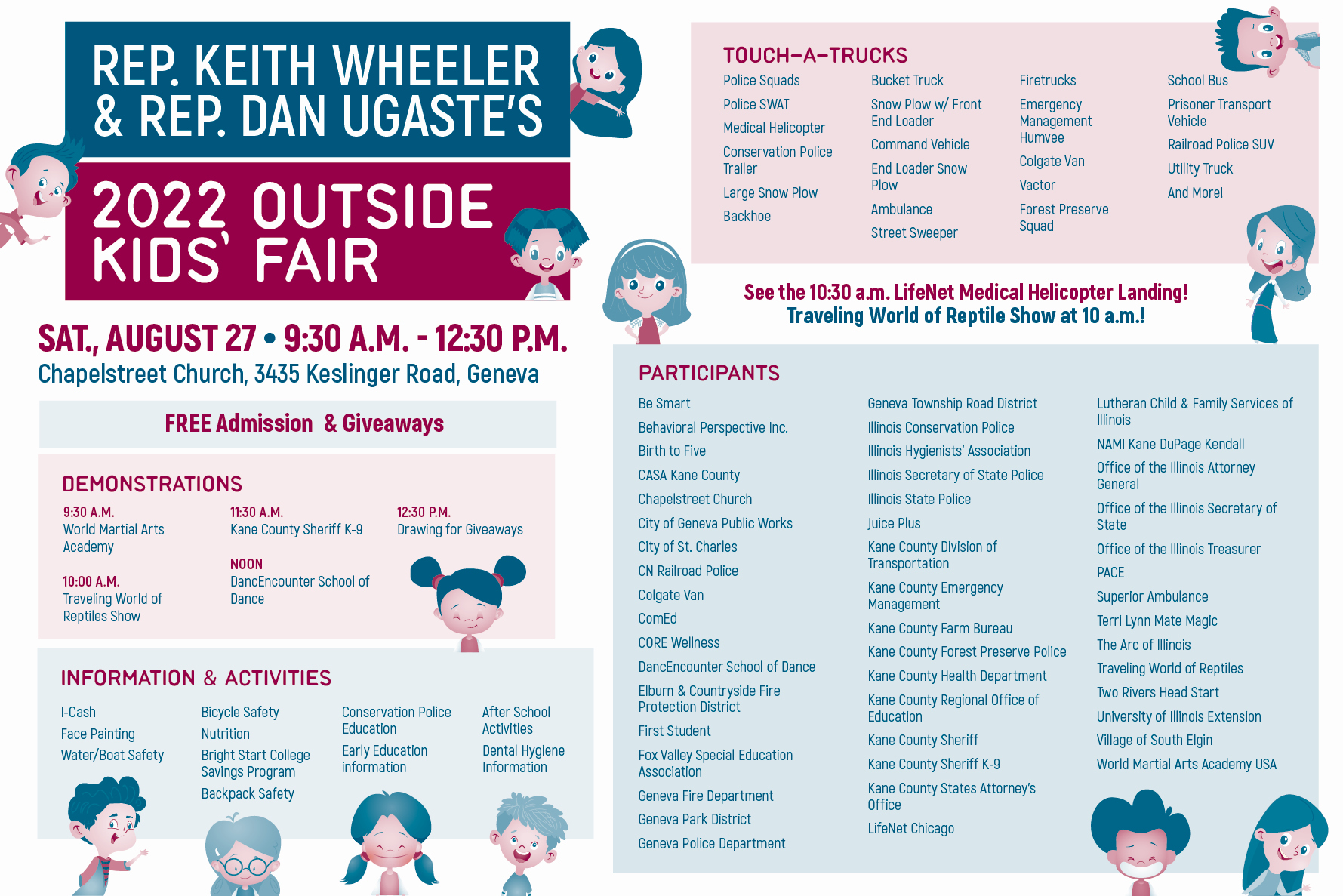 Join State Reps. Dan Ugaste and Keith Wheeler this August at Chapelstreet Church for their Outside Kids' Fair. Admission and giveaways will be FREE at this event and it includes over 40 participants. Demonstrations include a medical helicopter landing, reptile show, touch-a-trucks, and information on topics like nutrition, bicycle safety, and more.
For additional information, please feel free to email ugaste@ilhousegop.org or call (630) 797-5530.
WHAT: Rep. Dan Ugaste & Rep. Keith Wheeler's Outside Kids' Fair
WHEN: Saturday, August 27th, 9:30 a.m. to 12:30 p.m.
WHERE: Chapelstreet Church, 3435 Keslinger Rd., Geneva