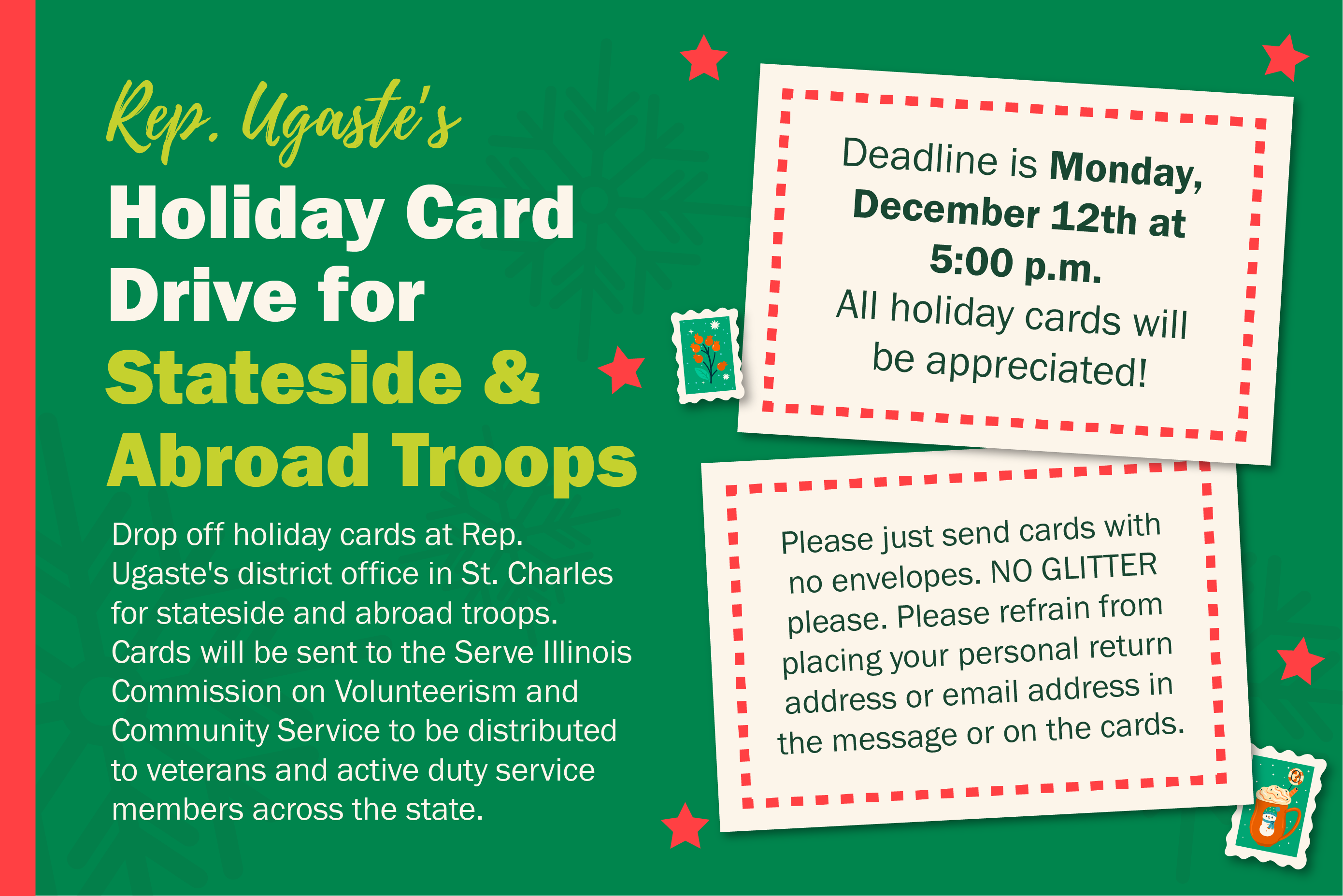 Rep. Ugaste is hosting a holiday card drive this early holiday season to cheer up our troops and veterans. He invites 65th District constituents to send holiday cards to his district office, which will go to the Serve Illinois Commission on Volunteerism and Community Service to be distributed to veterans and active-duty service members across the state. Holiday cards are due by Monday, December 12th.
His office is open Monday – Friday from 9:00 a.m. to 5:00 p.m. You can mail these to his office or drop them off. Please mail letters to:
Office of State Rep. Dan Ugaste
2325 Dean St.
Suite 800
St. Charles, IL, 60175
If you are dropping off letters in-person, Rep. Ugaste's office will be CLOSED on November 24th and November 25th.
Please also follow these guidelines when sending cards:
Please do NOT USE GLITTER or any other product that could come loose when opened.
Please only send cards.
Please refrain from placing your personal return address, email address in the message or on the cards.
Thank you for your consideration and kindness as we spread holiday cheer to the brave men and women serving and who have served our nation. Let's also spread this joy to military families who are waiting for their loved ones to return home.