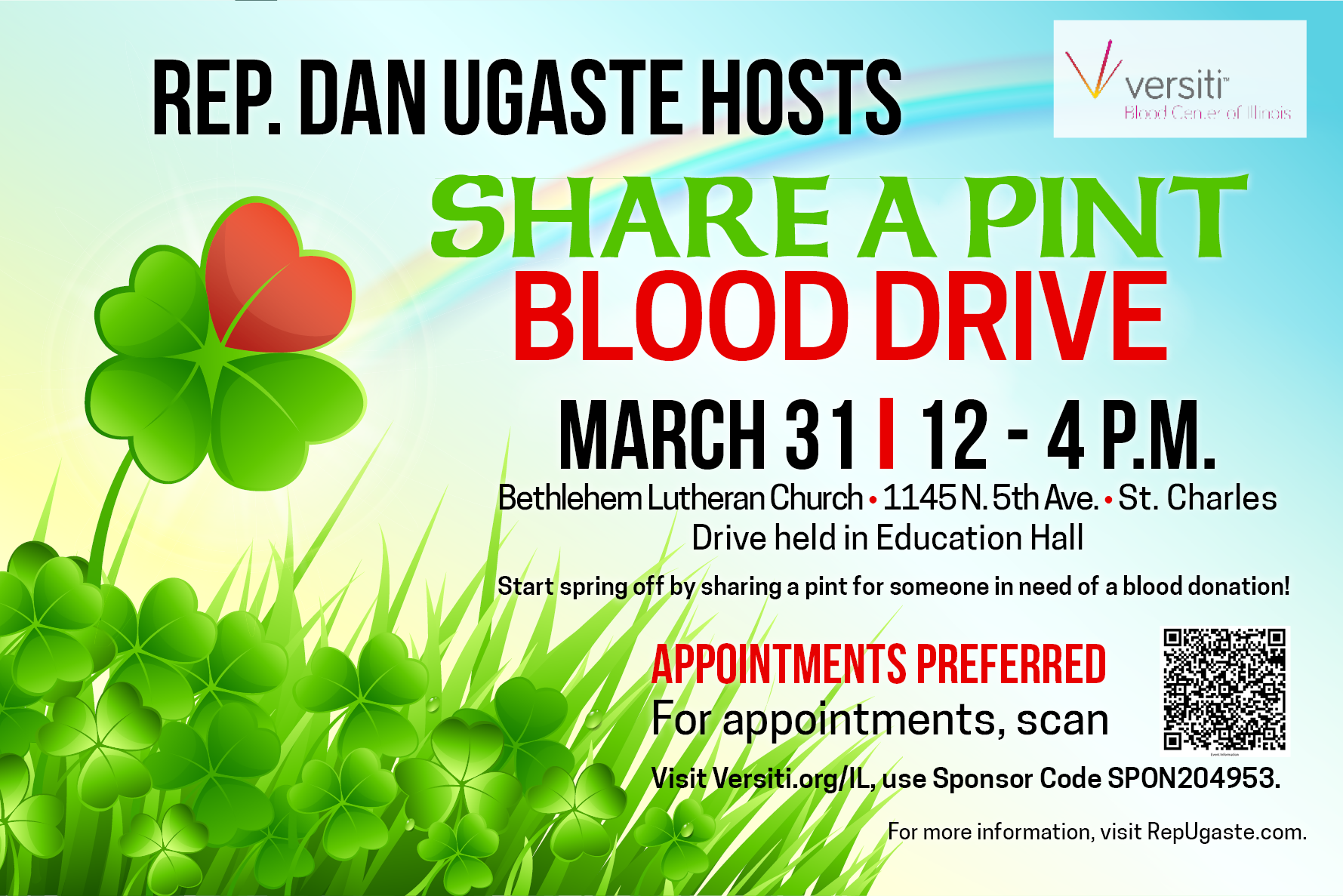 To kick off spring, State Rep. Dan Ugaste is hosting a "Leap Into Spring: Share a Pint Blood Drive this March.
He invites people to join him on Friday, March 31st from 12 PM – 4 PM at Bethlehem Lutheran Church (1145 N. 5th Ave., St. Charles, IL, 60174) in the Education Hall.
Appointments are preferred for this blood drive and individuals can make appointments by visiting Versiti.org/IL and using Sponsor Code SPON204953.
For more information or with questions, you can call (630) 797-5530.