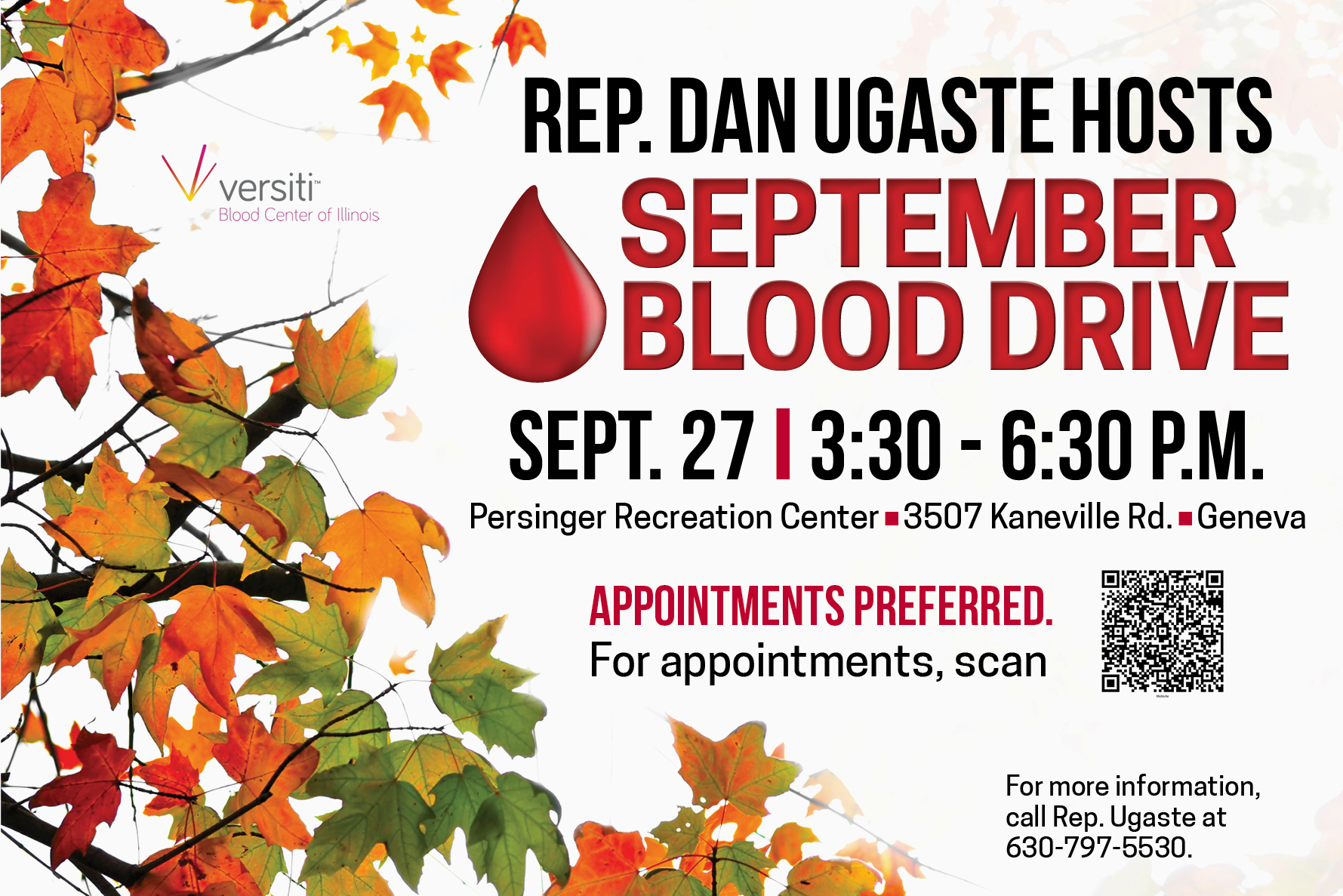 State Rep. Dan Ugaste is hosting is hosting a blood drive in Geneva this fall. There is an urgent need for blood donations in our area at this time and every blood donation can save up to three lives in our community. Appointments are encouraged. Find more information below:
WHAT: Rep. Ugaste Hosts September Blood Drive
WHEN: Tuesday, September 27th, 3:30 p.m. to 6:30 p.m.
WHERE: Persinger Recreation Center (3507 Kaneville Rd., Geneva, IL, 60134)
APPOINTMENT LINK: https://donate.illinois.versiti.org/donor/schedules/drive_schedule/5602137