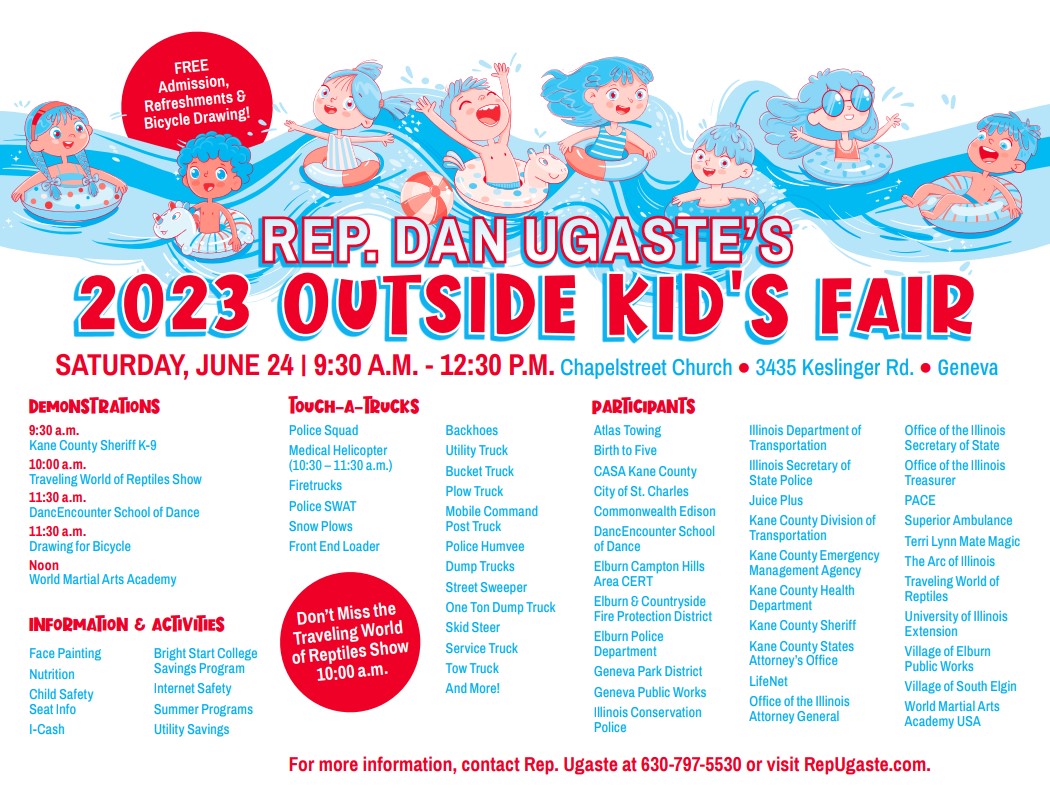 Join State Rep. Dan Ugaste this June at Chapelstreet Church for his Outside Kid's Fair. Admission and a bicycle giveaway will be FREE at this event and it includes over 30 participants. Demonstrations include the Kane County Sheriff K-9, a reptile show, touch-a-trucks, and information on topics like nutrition, child safety seats, and more.
For additional information, please feel free to email ugaste@ilhousegop.org or call (630) 797-5530.
WHAT: Rep. Dan Ugaste Outside Kid's Fair
WHEN: Saturday, June 24th, 9:30 a.m. to 12:30 p.m.
WHERE: Chapelstreet Church, 3435 Keslinger Rd., Geneva